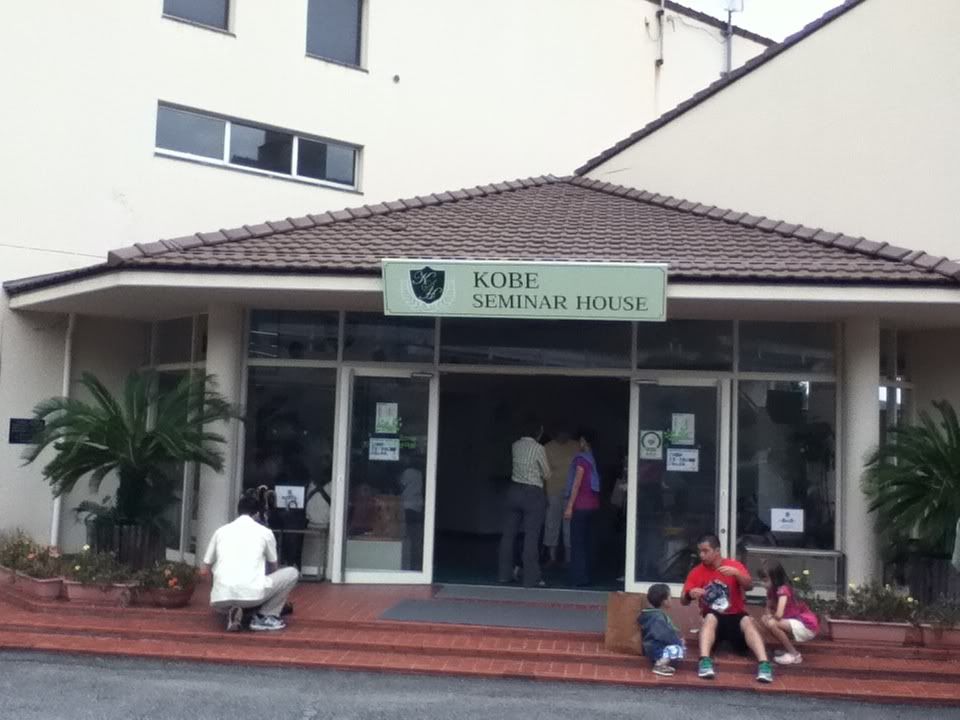 This last week we received training through Asian Access, during the fall conference at a seminar house in Kobe. Great training but also it was great to see more of the Asian Access family again who live in different parts of Japan. Not only that but I also got to reunite with some other friends and make some new ones.
Nakano-san
Everyone says its a small world and it is. One of my supporters, Harry, had a close business partner from Japan 20 or 30 years ago. They remain friends till this day but Harry lives in California and Nakano-san lives in Osaka. I had the chance to meet Nakano-san and have lunch with him. He told me he was so indebted to Harry that he wanted to honor him by treating us to lunch. He also took me and Kathryn around to some famous sites in Osaka. Something that I will remember is that he mentioned that after all these years, he still remembers that on business trips with Harry that he would see him pray before going to bed. Nakano-san is 87 or so and still remembers that. Our prayers can touch people in ways we don't always know :) .
Keisuke
If you remember from a couple months ago, Keisuke was the Japanese highschool student who stayed with us for 4 days as a part of his summer vacation. I was able to give him a tour of Sapporo and invite him to our church's prayer time. It was a a very good time. Well, when his family heard we were coming to a part of Japan near them they invited us over to lunch at their house. The lunch was delicious and for desert they took us up to the hill country to a 400 year old house for tea.
Eri
"What kind of picture is that?" you might ask. Its "puri kura" the Japanese photo booths that make you look like a 13 year old girl even if you are a 26 year old man. When we were near Osaka we were also able to meet up with our friend Eri who we hadn't seen since she came to California. .
When she came to California one year
she did a home-stay with me and Kathryn for a week. Eri was my first Japanese friend and I feel that God used that friendship as a way to confirm Japan in my heart.
It is good for me to recount what God has done and where he has brought me. How he has brought people into my life. It brings me a lot of encouragement.
Thanks y'all.