Time for a photo post!
Easter was fantastic this year. Not only did we get to celebrate at church with lots of food, a skit, and a packed sanctuary; it was also Jill's very first Easter which meant lots of chocolate a ruffles. :)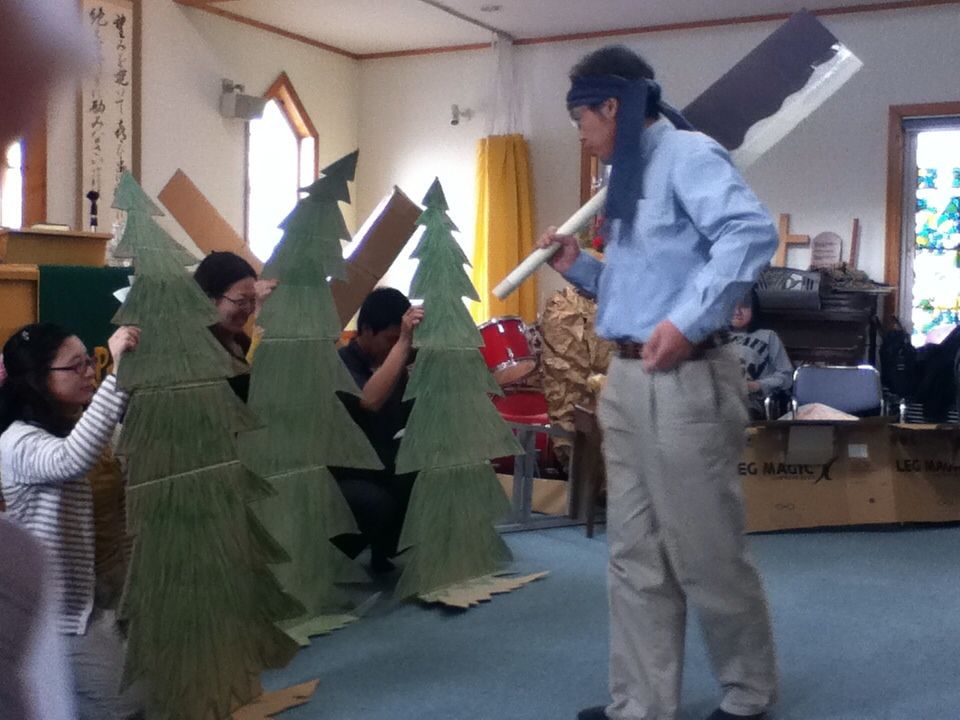 this year's skit was an adaptation of the folktale, "The Three Trees." In the story, three trees in the forest hope for greatness, and end up telling the story of Jesus' life as they become a manger, a boat on a stormy sea, and a Roman cross.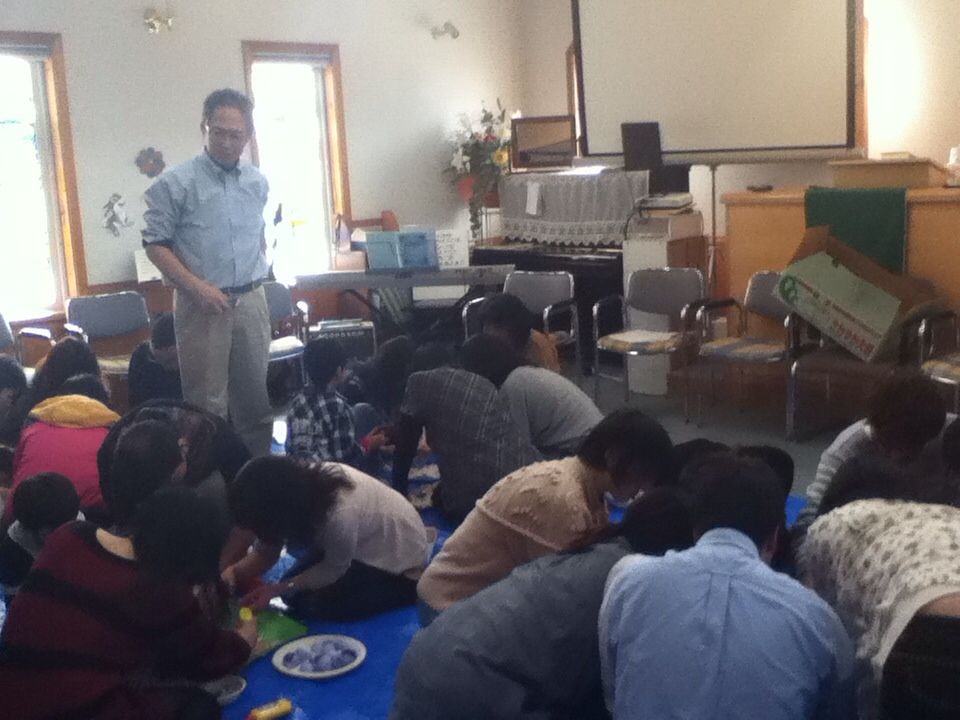 The craft used eggs and paint, but not in the usual way. Everyone teamed up to glue colored fragments of egg shells on to a picture that Stephen drew. I was happy to see the finished products displayed out front for people to see as they walk by.
As for the baby....
She had a fun day too!
We hope you had a blessed Easter with friends and family! Let's continue to celebrate the risen King everyday!
Love, The Borbas