We were honored to have Stephen's mom, Sandi, come visit us for 9 days at the end of June/beginning of July. We decided not to take vacation time, but rather to bring Sandi with us to teach English and use our time between classes and meetings to show her a bit of our new home in Hokkaido.
After traveling for 2 days( darn that international date line), She arrived in Hokkaido, Japan!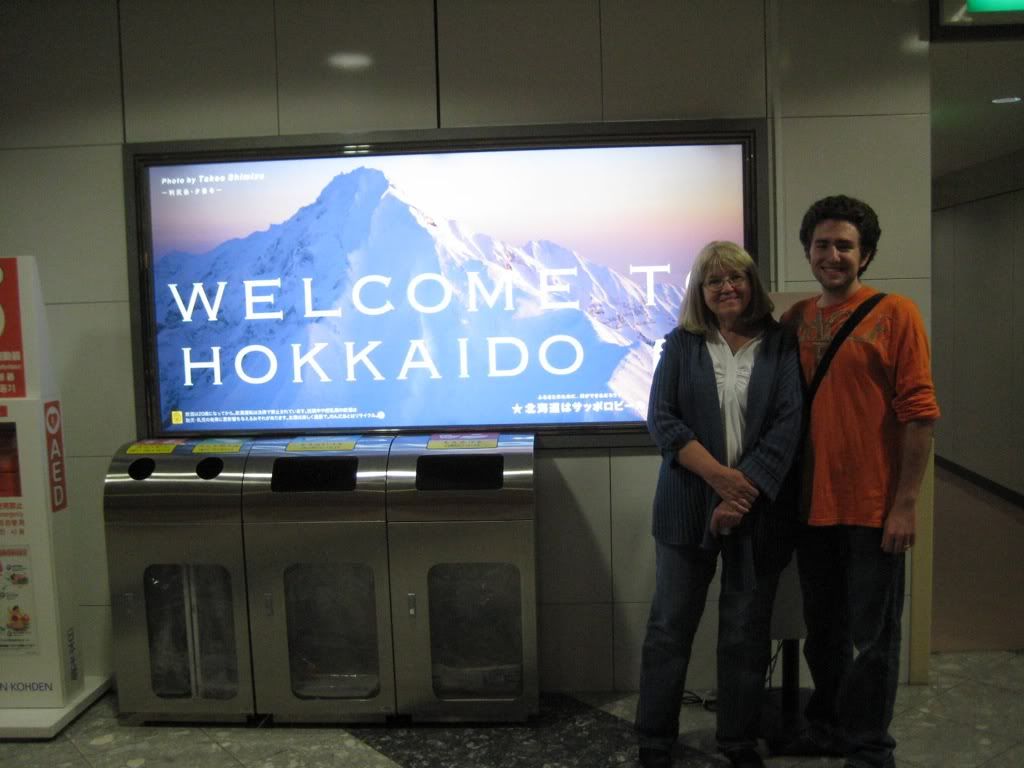 We had been talking about her visit in our English classes for a few weeks now. I think our students were as excited to have her here as we were! 2 women from our Thursday class in Chitose even dressed up in kimono for her to see!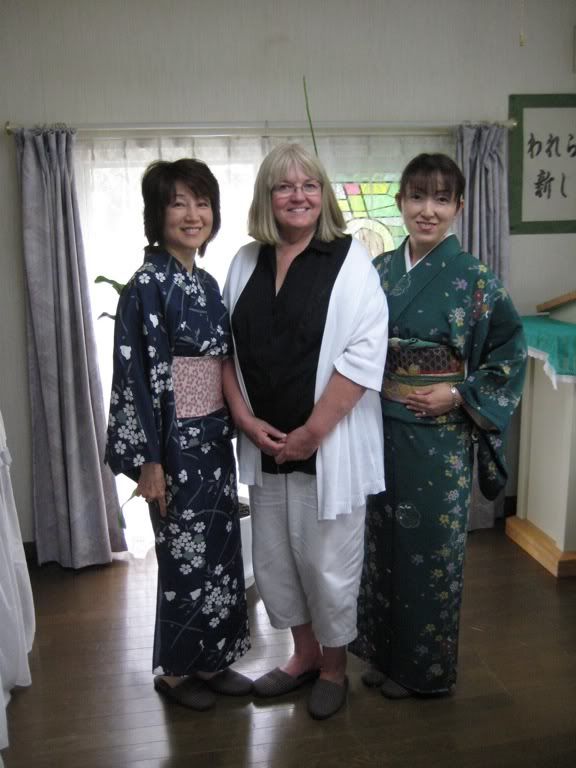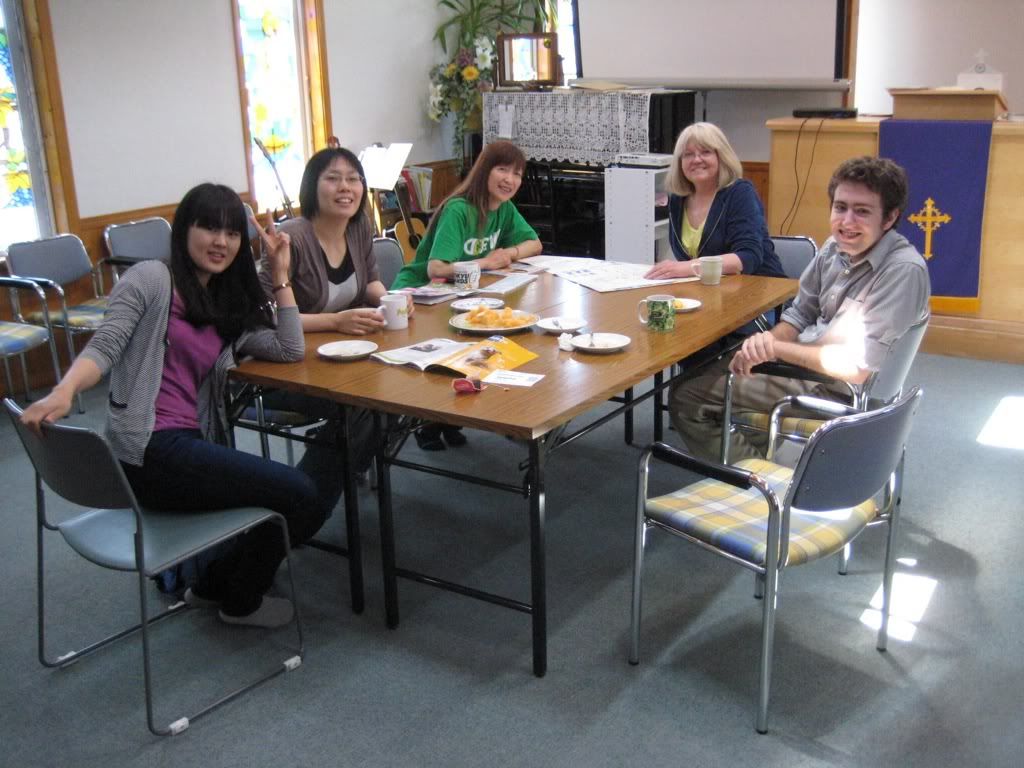 Stephen was very excited to take his mom to his favorite ramen shop, Kiwami.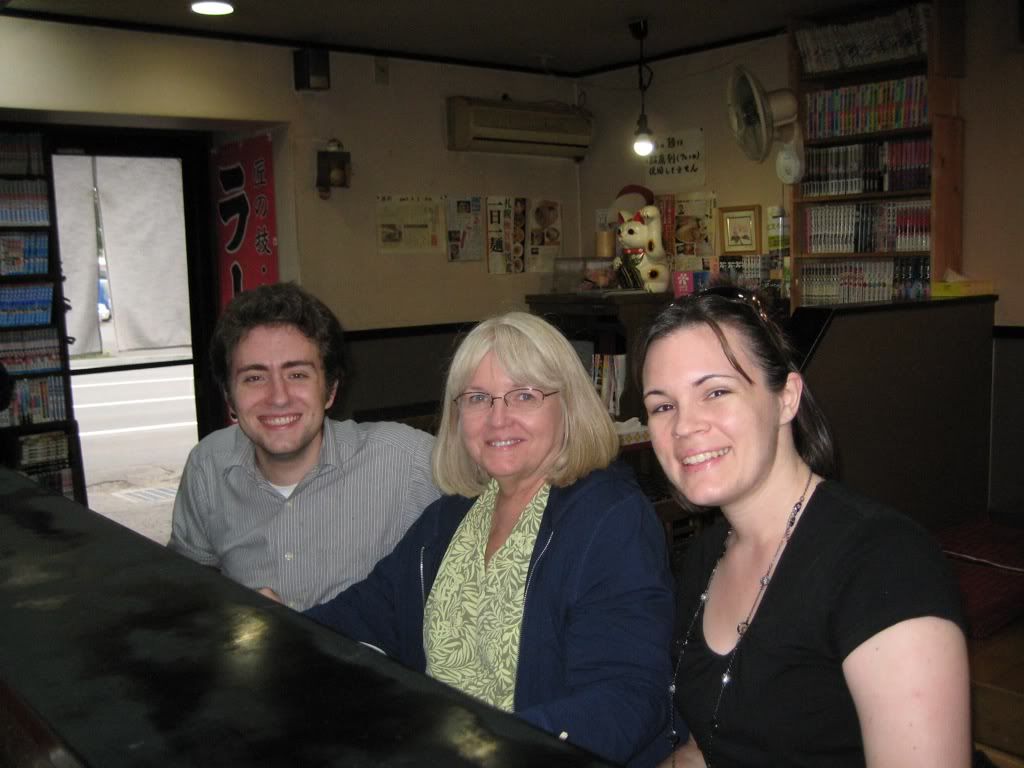 On Saturday, we took Sandi down town to see the big city! It's not Tokyo, but Sapporo still has lots to do and see.
Here's one view from the top of the famous TV Tower. If you could zoom in enough, you could see our house towards the hills in the back.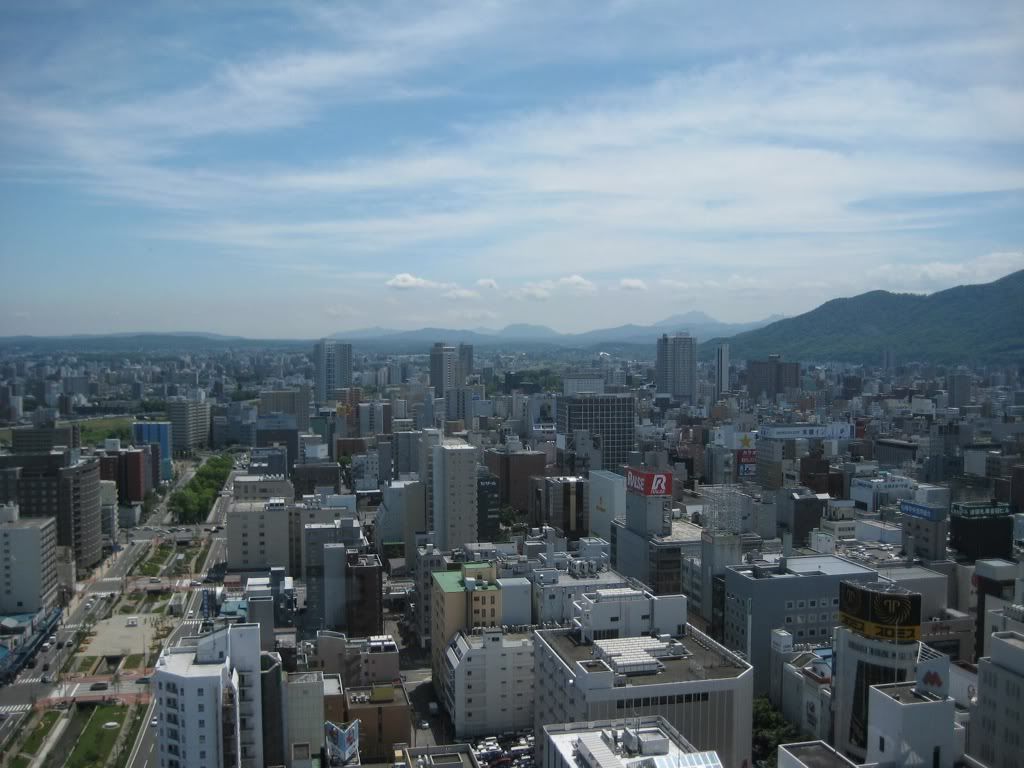 No trip to Sapporo would be complete without a picture in front of the Clock Tower.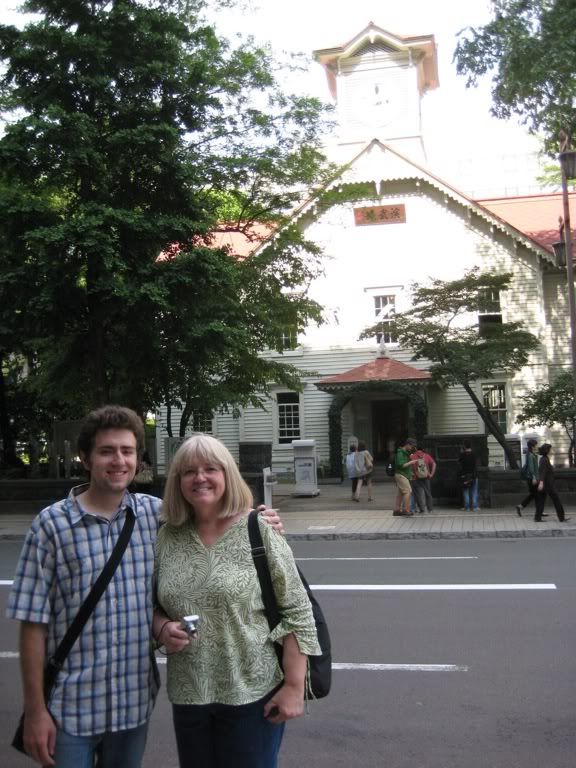 Sunday, we brought her to our church to meet our friends.
then, Monday, we trecked out to Otaru to see the ocean.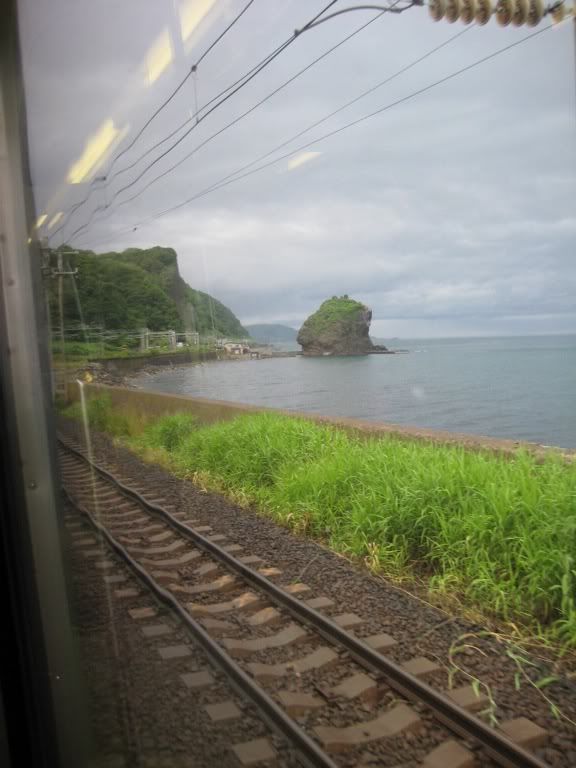 little did we know, the ocean is not as accessable as we thought. After wandering for a few hours we found it!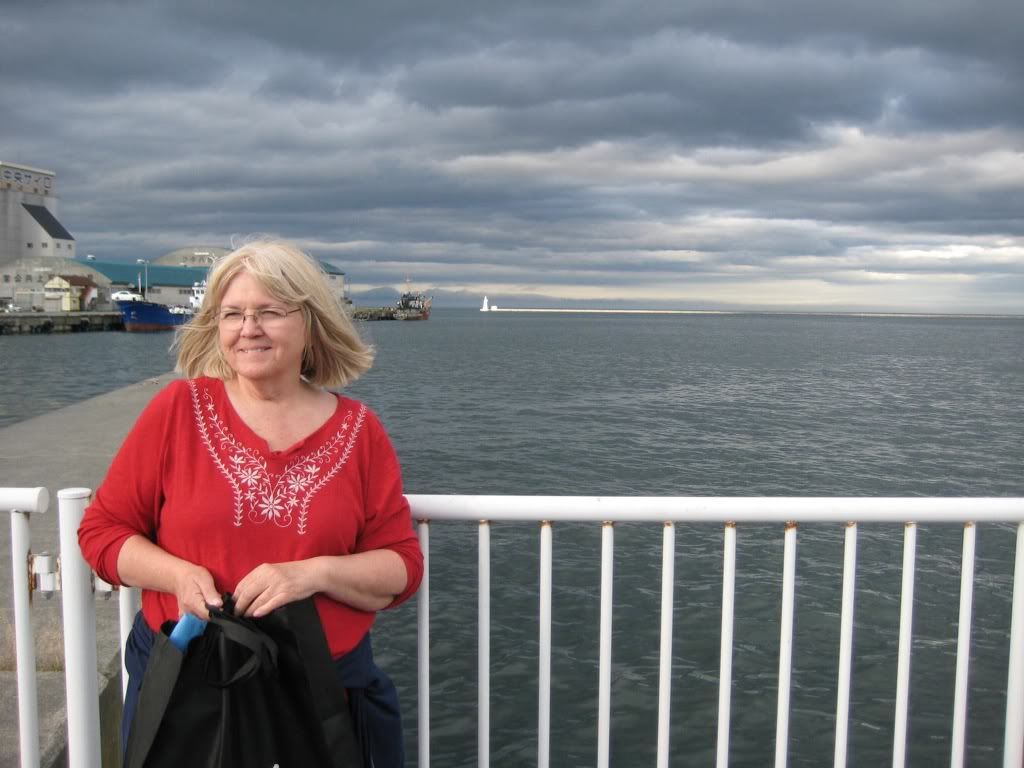 We came home that evening to find that an English student left a gift for Sandi on our front door.
Before she left, the associate pastor, Akita Sensei, gave her a cake to thank her for visiting and taking part in English classes with us.
We are so glad we were able to share what we do with Stephen's mom in person!