Short term teams are a breath of fresh air: they give everyone new life, energy, and motivation.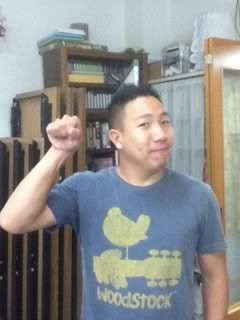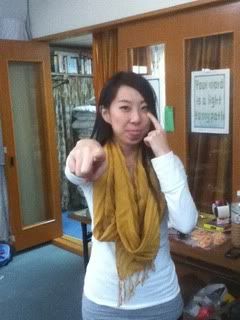 Before they said their good-byes today, I was able to interview a few team members to get their perspective on the 10 days they spent serving in Japan.
It was great for me to hear what things impacted them as they ministered this week. I was surprised to hear that many of their answers were the same. I guess it just goes to show their unity and how God was working in their team this week.
Q: What was a highlight in ministry this week?
-"Seeing the example set by Akita Sensei, the associate pastor ofthe Chitose Church. Even though, he is gentle and reserved, he never missed an opportunity to share the Gospel."
-"Watching the interactions of this very international church in Sapporo. It reminded me that God's grace is not limited to one people group. We are all one in Christ. Language doesn't separate us from God's grace."
-"Seeing God's plans overtake our own. For example, when we went to Hokkaido university's campus, I was hoping to meet non-christians. Instead, we met a young Christian man who came to our evening event and was the life of the party. Him being there was important for developing relationships that night. "
Q: What surprised you the most?
-"I didn't expect to give my testimony, until an hour before church on Sunday. I was glad I did though, because after, many people came up and told me that my story is similar to theirs."
-"Before I came here I was only superficially interested in Japan. I liked how cute and effiecient everything was. I was surprised that God has opened up my heart to love Japan spiritually."
-"I was talking to a girl on campus about if she knew God, and she said, 'What's a god?" That surprised me: that here, so many people have never even heard about God."
Q: What was the best food you tried this week?
-"Ramen!"
-"Tonkatsu (fried pork cutlet). It melted in my mouth!"
-"Soft creme (soft serve ice cream) from a dairy in Chitose. I can never go back to eating McDonald's soft serve again."
-"The sukiyaki that Akita sensei made for us our last night in Chitose. You could tell he put a lot of work into it."
Q: What was your biggest cultural misstep or most embarrassing moment?
-"Speaking in limited Japanese. I kept messing up my vowels can calling Sapporo, 'Sopparo'."
-"Putting trash in the wrong bin"
-"Jet lag induced delirium while playing Taboo one evening. I had a really hard time paying attention and everyone had a good chance to poke fun at me."
-"I told two people "Hajimemashite" (a greeting which means 'nice to meet you') when we were saying good bye."
--------------------------------------------------------------------------
If you are interested in serving for a week or two as a short termer in Japan, send me an email (kborba@asianaccess.org), can I can put you in touch with the right people to talk to.
We would love to have you come and share in ministry here in Japan!