"Suddenly, I'm a vegetarian," our friend K-chan announced in English class one night. We were planning having her and our other student S-kun over for dinner and a movie and when I heard her proclamation, I knew at once I should make the Japan-able cheese lasagna a fellow missionary taught me to make. Why "Japan-able"? Well, because there is one kind of cheese available in every grocery store and it isn't ricotta so westerners craving Italian food need to get creative. I"ll leave the recipe below for anyone who wants it. I promise it's fabulous! I think I might continue to make it with the clever substitution even once I'm back in the States.
That evening was months ago, but the meal must have left an impression on K-chan because Friday I got a request to teach her how to make it.
I was delighted to have her over and cook with her. The recipe was simple enough, so instructing her in Japanese didn't stretch me too far. She even got to do most of the work while I fed Jillian her dinner.
After dinner K-chan got to play with Jilly and even read her a few of her Japanese bed-time books. I'm sure it was nice for Jillian to have the Japanese books read to her by a native speaker for a change.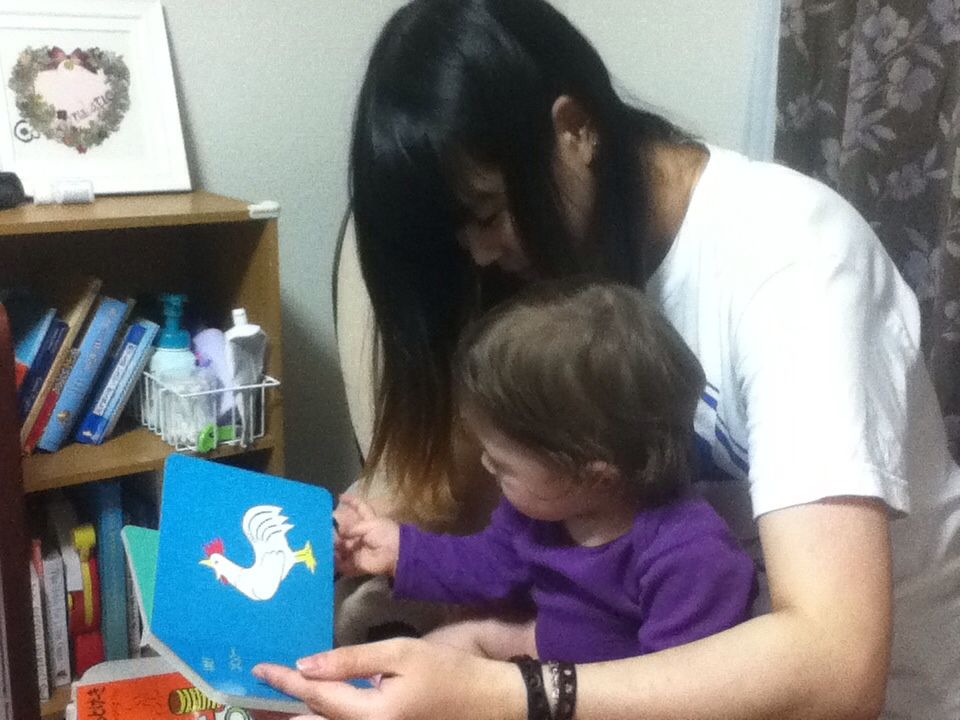 I really hope K-chan enjoys making the lasagna herself and that we have more chances to cook and hang out together.
(Sue, if there is a real name for this dish, please let me know and I'll edit as needed :) )
*Lasagna noodles (cooked)
*Filling:
-2 eggs
-1 brick of tofu (This is the magic substitution. It is creamy like cheese, has a lot of protein, but is available in Japan!)
-2 cups(?) shredded generic white cheese ( I use most of the bag and reserve a bit to use as a topping. If you have access to better cheese than "generic white" use it!)
-Various seasonings to taste (Salt, pepper, thyme, rosemary, basil, parsley, etc...)
*Pasta sauce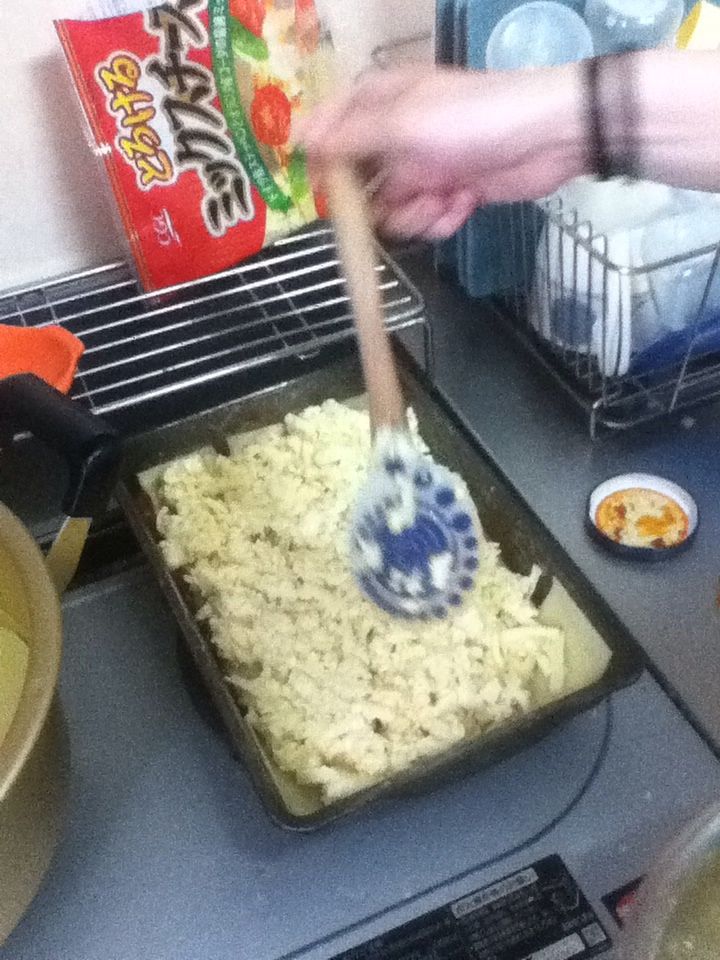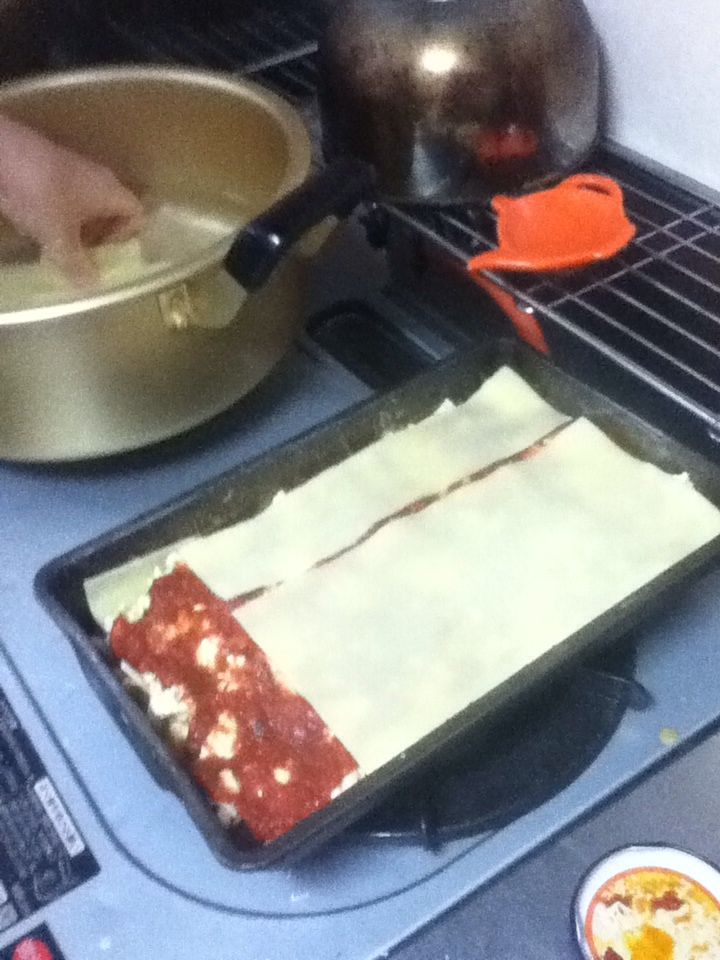 1- Layer sauce, noodles, and fillings until you've filled your pan.
3- Bake 30 Minutes at 180C (350F) or until cheese is bubbly.
Ta-da! The easiest Japan-able Lasagna Ev-ah