Stephen has been teaching a monthly American culture class to his English students in Chitose. In the past he's talked about things like St. Patrick's Day, Easter, and Mother's Day. Each lesson shares the historical origin, modern celebration, and vocabulary & phrases that go along with it.
This month, the class was focused on Independance Day.
When Stephen's mom visited, she brought lots of fun red, white, & blue goodies for class.
The ladies we're blown away by our modern celebration of our nation's independence.
So much red, white, and blue!
I made blue raspberry jello and topped it with whipped cream and a cherry to be festive. I was pleased to learn that they enjoyed their first bites of the classic american dessert. One student even asked me how I made it, asking for specific ingredients. "Did you add lemon juice?"
I smiled and explained that Jello is the easiest dessert in America; just open the box and add water.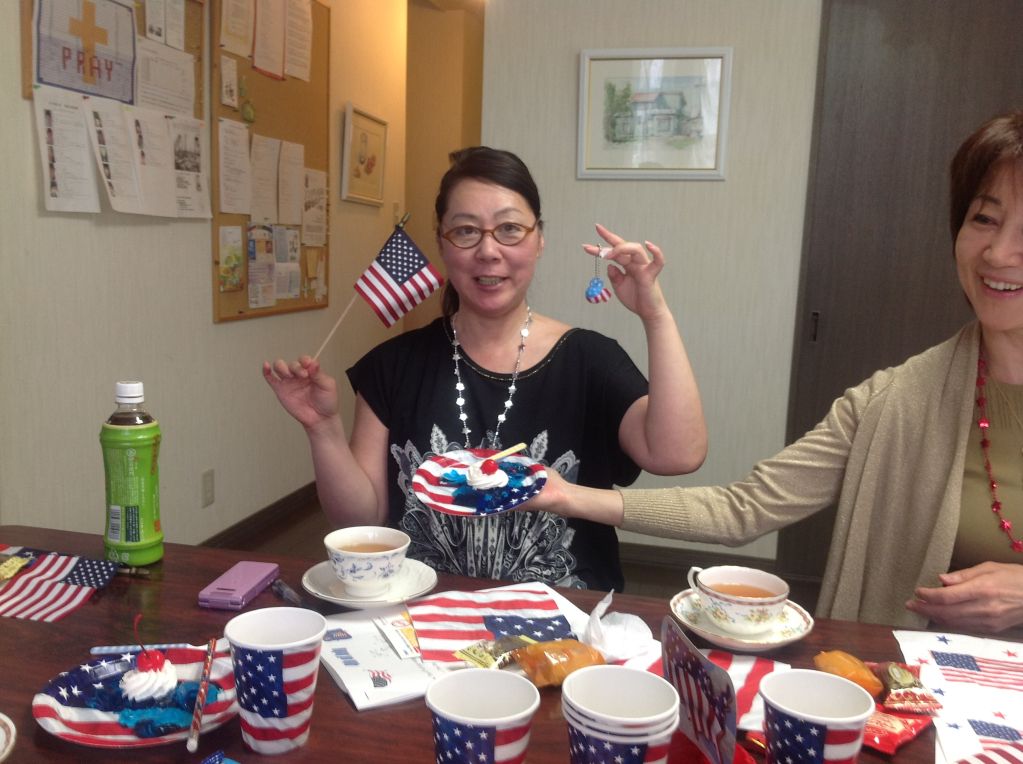 Our students showing off their treats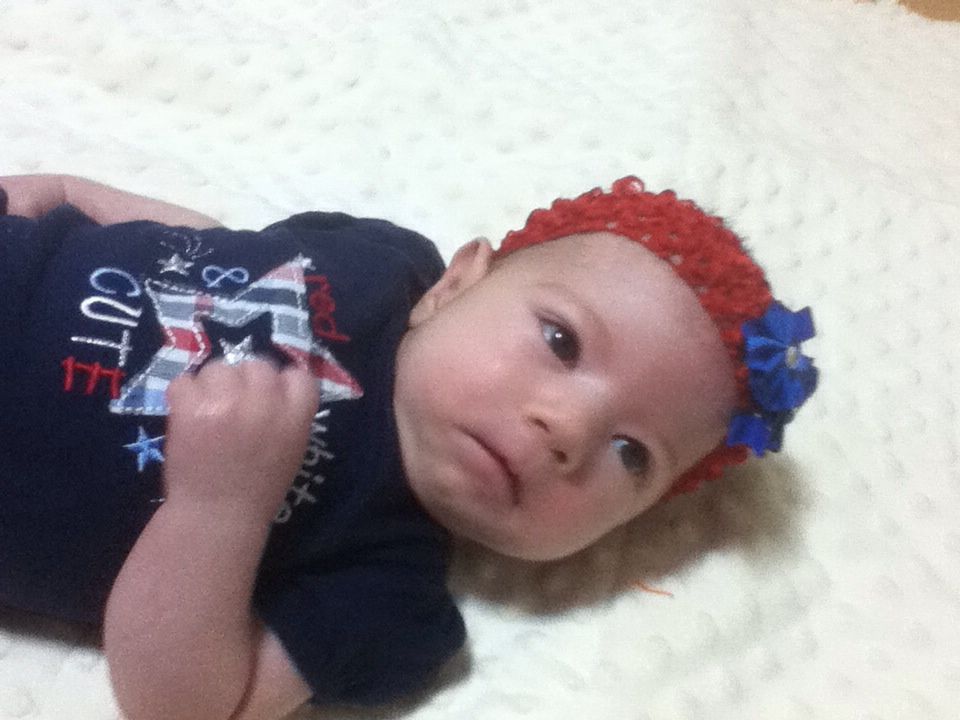 Jillian made an appearance in her 4th of July finest.
a very patriotic diaper change :P
Besides all the sweets and laughter, my favorite part of the class was discussing the preamble of the Declaration of Independence.
"
We hold these truths to be self-evident, that all men are created equal, that they are endowed by their Creator with certain unalienable Rights, that among these are Life, Liberty and the pursuit of Happiness."
It was interesting discussing how the idea of being created equal by God shapes American culture. We decided this line has a lot to do with why Japan and America are so different.
In Japan, even the language is structured around the idea superior and inferior. Showing respect is a very important value. Americans are often seen as disrespectful from a Japanese perspective because we interact very informally with our superiors and people older than ourselves. After discussing with the group I think we do this because at the core of our national identity, we see all people as equal, not more or less important, and our language and interactions reflect that.
I always have such a great time with our Chitose ladies. I am eager for the day when they recognize that they too were created by God. I'm looking forward to our next culture class and what truths we can share!
*If you have an idea for an American culture class, leave a comment. We're always open to imput and ideas. :)