...to be really busy!
after hearing about all that is planned for Christmas a friend from America commented, "well I guess being in a different country doesn't make you any less hectic at the holidays." No, it really doesn't. :)
But, you know what? I wouldn't have it any other way.
I hope to be back to the blog to share snippets and updates from Christmas time in Japan. There is, and has been, a lot going on this month that I'd love to share. But as is usually the case, when we have to most to write about, I have the least amount of time to sit and write. :P
So for today, I'll leave you with some pictures and commentary from last weekend's Friends Christmas party.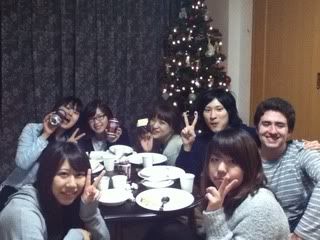 A simple dinner of soup, salad, and make-you-own-sandwich was a hit.
Some American soda was an extra treat!
And of course, no Christmas party would be complete with out way too many sweats!
We played "Pin the nose on the snowman"
I think we underestimated how hard it would be!
Luckily, there was plenty of participation from the peanut-gallery.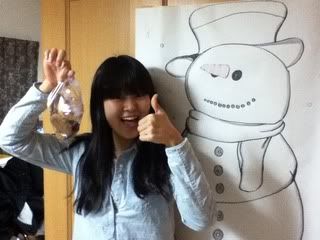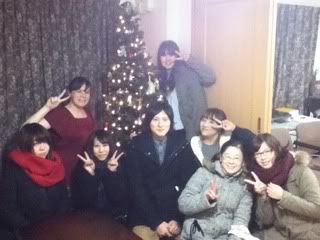 We're so happy to have been able to invite our friends over for Christmas fun!